Based in Pretoria, South Africa, Absol is a leading provider of Web Content Management, Internet Audience Measurement and On-line Advertising Solutions. For over a decade, Absol has marketed a full range of IT, Software and Internet Connectivity services.
A software development company focused on the Internet industry and specializing in interactive, database driven web products, Absol's primary business is in providing e-Commerce enabling technology. As an internet service provider (ISP) and experienced software developer, we provide holistic solutions to companies that recognise the value the Internet offers business today.

Featured Product
AbsolPublisher
Premiere Internet Content Management System (CMS). Software for publishing and managing content on the Internet with an easy to use web-based administration system and extensive feature set including workflow, content syndication, scheduling, email/sms integration, WYSIWYG editing and personalisation.

Top CD


Visit the site
Description:
New Top CD Website

After hosting and supporting the Top CD website since 2011, built and maintained in Absol Publisher, we have provided a new sleek design for the site, which was taken live on the 12th of November.

See the new Top CD!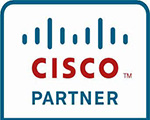 Product Integrator